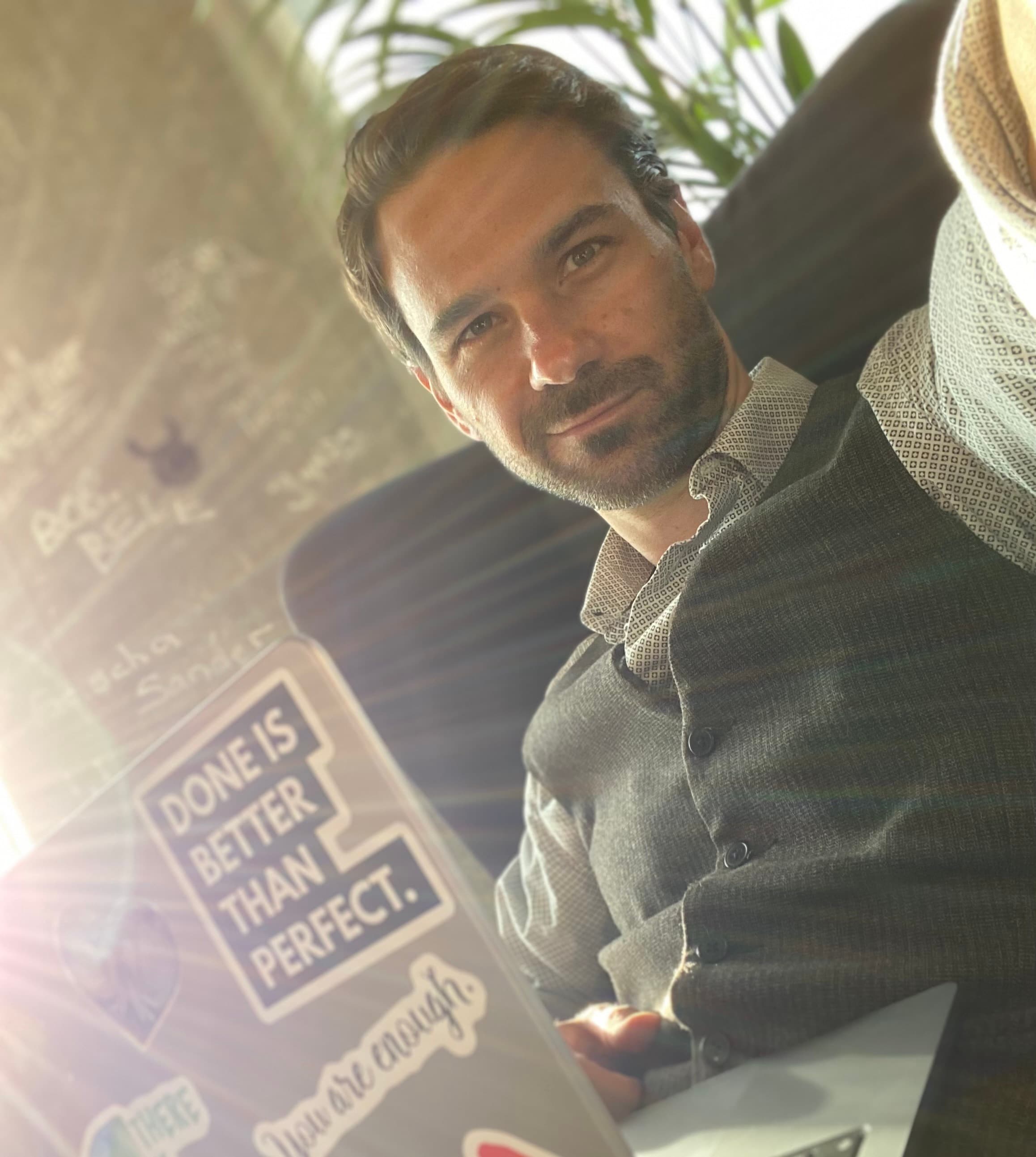 I'm Olivier Mills. I'm based in Canada, where I build tech solutions.
I've always loved challenges, the allure of complexity and the pursuit of transformative solutions. My passion for technology began at the age of 15 when I built my first software application. That initial spark ignited a flame that has burned brightly over the years, turning into a fiery pursuit of joining the tech world, becoming a web developer and digital advisor.
Fast forward a few years, my career path led me to establish my own company, Mills IT Consulting. There, I plunged headfirst into PaaS and web app development, using cutting-edge tech stacks. I was able to dabble in the wonderful world of Javascript Frameworks and serverless infrastructure, developing skills in web and mobile applications, as well as honing my business strategy acumen. The common thread throughout my work at Mills IT was my dedication to deploying technology in innovative ways to solve pressing business challenges.
However, my passion isn't confined to the tech world. I've always been motivated to address global issues and by making a real impact. That's why I spent 18 years working in development and emergency contexts across Africa, Asia and the Caribbean, focusing on Water, Sanitation & Hygiene (WASH) initiatives. At organizations like GOAL, Solidarités and IRC, I coordinated WASH activities and managed large teams and significant budgets. My achievements during this time were marked by the start-up of new programs, successful staff recruitment and management of WASH programs in complex areas. My mission was to build local capability and make a genuine difference.
My journey then took me to CAWST, where I started as a WASH Advisor and ended on the Senior Leadership team. I helped shape strategic direction and coordinating operational activities. At CAWST, I combined my experience in information and communication technology (ICT), engineering, WASH and passion for social impact, allowing me to support the organization's business development, digital strategy and client journey. In my 12+ years at CAWST, I led the communications, marketing, business and fund development teams, introducing innovative uses of ICT and knowledge management. It was a thrill to be able to see the fruits of our labour benefiting CAWST clients globally.
Now, with years of rich, diverse experience behind me, I'm more focused than ever on empowering organizations with the best use of AI and tech. I recently founded Baobab Tech to help others navigate the intersection of technology and social impact, harnessing the power of tech and AI to make the world a better place.
While the challenges may evolve, my passion for tackling them head-on remains as strong as ever. My journey, colourful as it is, has taught me one thing: no matter the obstacle, it's just another exciting challenge to overcome. And I'm always ready for the next one.